What to Expect
If you come to New Creations Chapel, don't expect it to be church as usual. It is a God directed and God empowered Ministry to bring Glory to Him. The one true, three-in-one God is lifted up as we teach the scriptures. There is only one way to get to heaven, and that's through Jesus Christ, our Lord and Savior. We believe the whole Bible to be the Inspired Word of God. Join us as we love God, love people, make disciples and bring glory to God!


Who We Are
We are a Church that will be a Trade Church: We teach the skills of ministering to others.
We are a Training Church: We teach the skills of recognizing and knowing your purpose, your gifts, your calling and your life's mission.
We are a Discipleship Church: We teach you how to be a Disciple or follower of Jesus Christ.
We are a Determined Church: We teach you to have an understanding of God - the Father, Jesus Christ-the Son, the Holy Ghost-the comforter and the Word of God - the Bible by loving God, loving people, making disciples and bringing glory to God!
Staff
Bishop Timothy & Music Minister Bonnie Cummings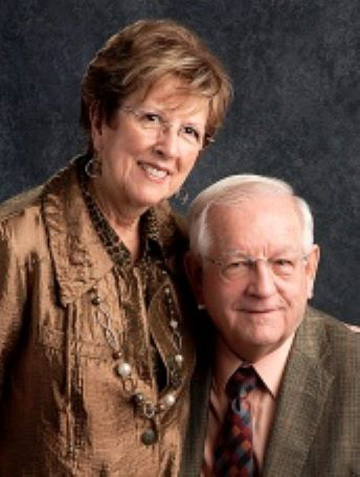 • Founders of New Creations Chapel in 1969
• Bishop of Faith Christian Fellowship International (FCFI)
• Board of Presbyters of Faith Christian Ministers International (FCMI)
• Richmond Area Ministers Association (RAMA), member
• 4 Children: Matthew-Natalie-Mark & Jason; 7 Grandchildren; 3 Great Grandchildren
• 50 years of Ministry
• U. S. Veteran
From the moment Bishop Timothy W. Cummings was born-again in 1967, he has been driven by God to be a leader for Christ Jesus!   It all began as Tim & Bonnie were fifth grade Sunday School teachers at a Methodist Church in Chester, IN, where they were called to be ministers of the Gospel.  That call continued to blaze a fire as they were called to start New Creations Chapel, a Church for All with a focus on youth ages 13 to 23, build a boarding school and a camp all while continuing to minister to ministers. For forty-seven years they ministered to thousands of youth and ministers!  Then in 2018 God changed Bishop Tim's directions to start over again and build a Church for All with a focus on Ministers, Youth, and Ministries!  As a Bishop to ministers, Bishop Tim now takes his God-given ability to minister, coach, train, lead, mentor and disciple men and women called by God to win the lost for Christ Jesus. As Bishop Tim would say from a heathen to a Bishop for The Glory of God!
Kelsea Hopkins - Worship Leader/Music Ministry
• 3 children
• Professional photographer
• Lover of music
• Thirst for Children's Ministry
My name is Kelsea. I'm the Worship Leader for New Creations. I have had a wonderful yet hard walk in my faith and Christianity. I have been through many trials that have tested my Christianity and I am proud to say I've never given up on Him and what He has planned for me. With the help of family and friends I have grown my faith and stability tremendously through the last few years as I've been through the roller coaster called life. Among those plans He has gifted me three beautiful children and the passion for music and youth. I'm a lover of anything creative, unique, and always want to be a part of a movement. I hope to spread the love of Jesus through my kids as well as my voice.
Lisa Patterson - Administrative Assistant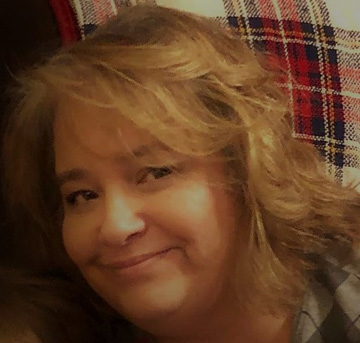 • 3 sons
• 5 Grandchildren
• Mother of Marine Veteran
• With New Creations Chapel since 2012
My father died when I was three years old and I was always feeling like I was missing something. I had a void in my life. I would pray for God to help me before I even knew what salvation was. As I matured I read this verse: "A father to the fatherless, a defender of widows, is God in his holy dwelling" (Psalm 68:5, NIV) and I knew He had always had His hand on me. "And after you have suffered a little while, the God of all grace, who has called you to his eternal glory in Christ, will himself restore, confirm, strengthen, and establish you." (1 Peter 5:10, ESV) This is my verse of hope. To me Jesus is "hope" of a better tomorrow, a better everything.